4th Annual Pumpkin Walk and Food Pantry Stock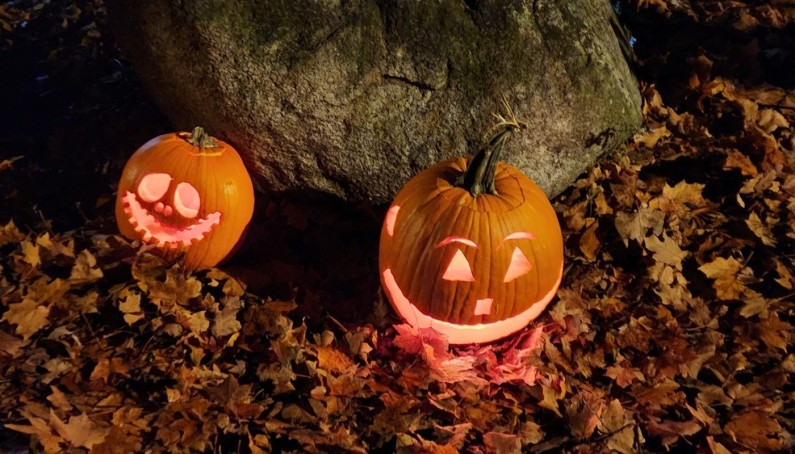 Just a few days prior to Halloween, the Plymouth Chamber of Commerce and the Downtown Arts & Merchants (D.A.M.) will be hosting the 4th annual Pumpkin Walk and Food Pantry Stock on Friday, October 27th, from 5:00 pm -7:00 pm.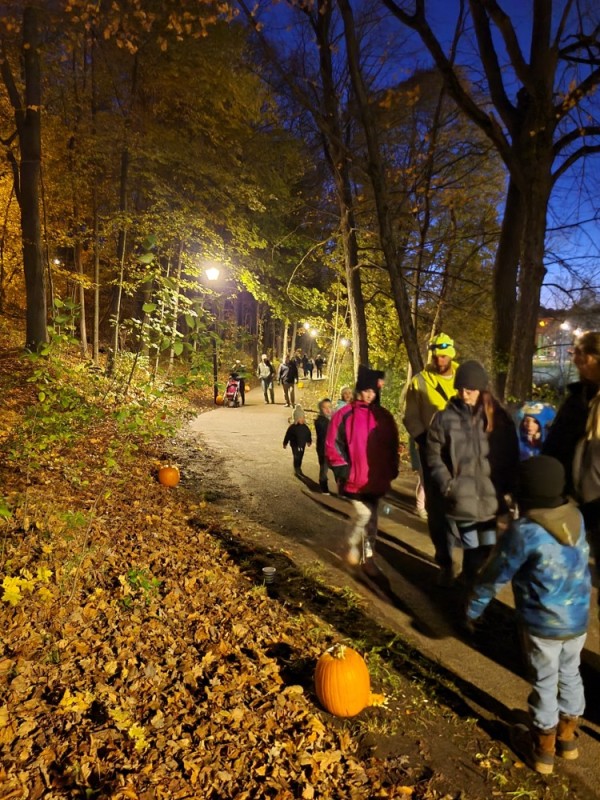 The two organizations have come together again to host this event, along with support from the Plymouth Fire Department.
Those with carved or decorated pumpkins are invited to come to the Stayer Park area and place their pumpkins along the Riverwalk on the south side of the Mullet River along the Riverwalk starting at 1:00 pm on the day of the event. They are then invited to enjoy the lighted pathway amongst the trees end with roasting marshmallows with the Plymouth Fire Department and enjoy hot chocolate at the Stayer Park Pavilion.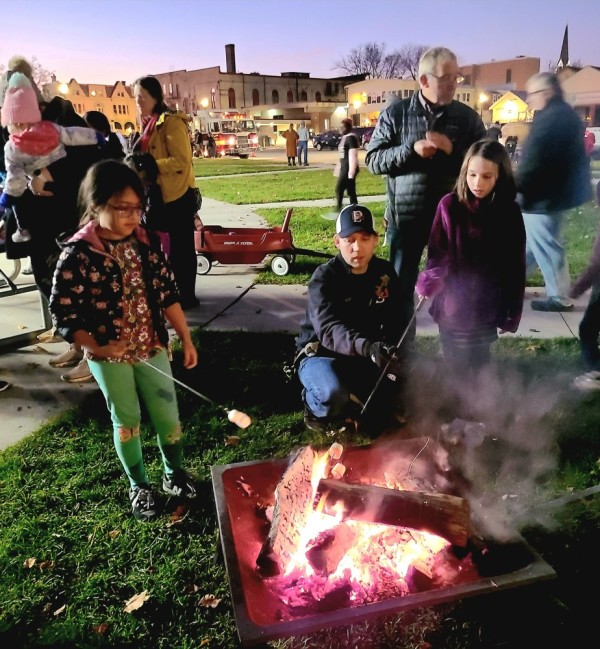 The groups are also asking for food and personal care items to be brought to help stock the Plymouth Food Pantry for the upcoming holiday season. Items will be collected at the music pavilion.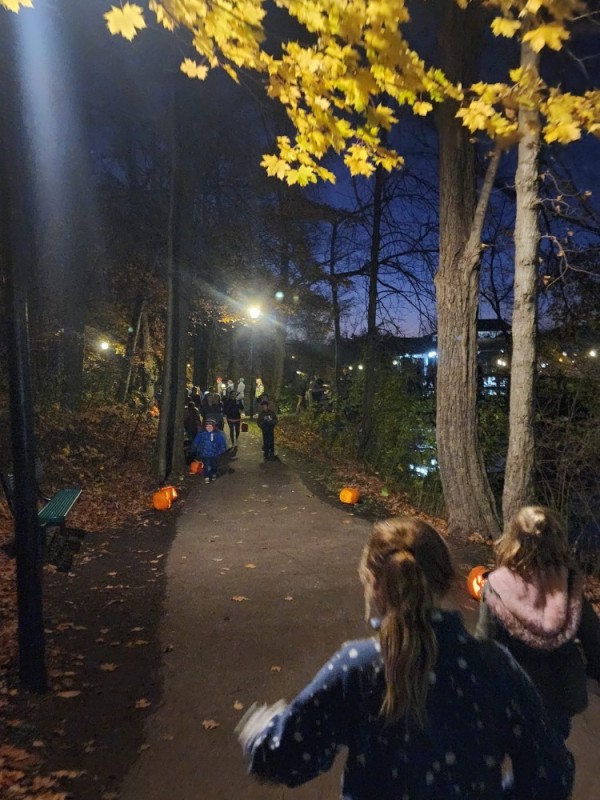 Participants are asked to have their pumpkins lined up by 5 pm on the Riverwalk. Since this event is before Plymouth's Trick or Treating event, you are welcome to take your pumpkin back at the end of the night. We also work with a local farmer who brings the unwanted carved pumpkins back to their farm for their animals to enjoy.
This is a free event for the public and due to past popularity, it has become a regular annual event. Local businesses are encouraged to host a pumpkin carving contest within their organization and bring the pumpkins to the event to show off.
For additional information please contact the Plymouth Chamber of Commerce at 920-893-0079 or chamber@plymouthwisconsin.com.