I Scream, You Scream…We all Scream for Ice Cream!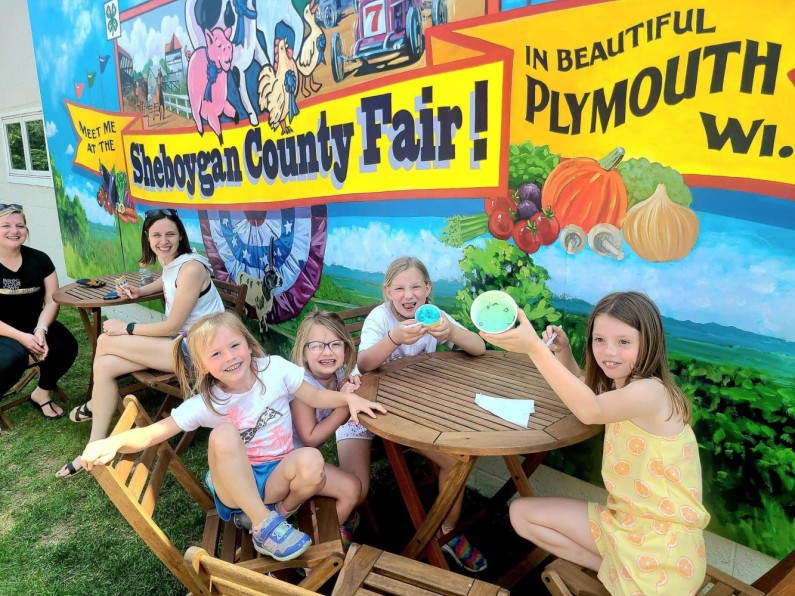 Do you celebrate little victories with ice cream? Or make it part of dessert? Perhaps you do ice cream before your meal. How ever you do your ice cream…we have the places you should head to for the perfect ice cream!
G Scoops is new to the Plymouth ice cream scene. They share a building with Hartman's Bakery, so there are definitely a couple of reasons to make a stop there! G Scoops offers both hard scoop ice cream along with soft service. You can get your ice cream treat in a cone, a shake, float, mixer, sundaes and more. They even feature the popular Dole Whips and ice cream pies. Give them a visit at 117 Division Street, conveniently located right across the street from Plymouth Library!
You can get the best of both dairy treats…cheese and ice cream…with a stop at The Plymouth Cheese Counter at 133 E. Mill Street. They serve hard scoop ice cream from Kelley Country Creamery. While you have your dish or cone of ice cream, you can learn about Plymouth's extensive cheese history, or take your ice cream to go and take a walk throughout downtown looking at the murals.
A stop at Culver's will serve you up custard, not ice cream. Want to know what makes Culver's frozen custard so special? It's made right in the restaurant, in small batches. It's slow-churned and made multiple times a day---making it scooped fresh for you whenever you stop by. They are located at 2318 Eastern Avenue.
Looking for something a bit different than your typical ice cream treat? We recommend heading over to Pacifico Mexican Bar & Grill, and ordering their Fried Ice Cream. Yes…it's deep-fried ice cream! Vanilla ice cream is rolled in a crispy tortilla and covered in shredded coconut. It's deep fried…and then covered in chocolate, strawberry, caramel syrup, whipped cream and cinnamon. You'll want to add this to list of yummy treats, located at 506 E. Mill Street.
A list of ice cream places in Plymouth wouldn't be complete without adding Dairy Queen to it! Sometimes, a Blizzard is the only treat that can fill your craving! Other popular nostalgic treats include the Dilly Bar or the Buster Bar. Banana Splits, Sundaes, and the Peanut Buster Parfait are also great choices! Give them a visit at 3101 Eastern Avenue.
Wherever you get your favorite ice cream in the Plymouth area, make sure to share a photo of it and use #PlymouthWisconsin.
Stay awhile in Plymouth! Click here for lodging options in the area!