Ribbon Cutting: Caan's Garden & Gifts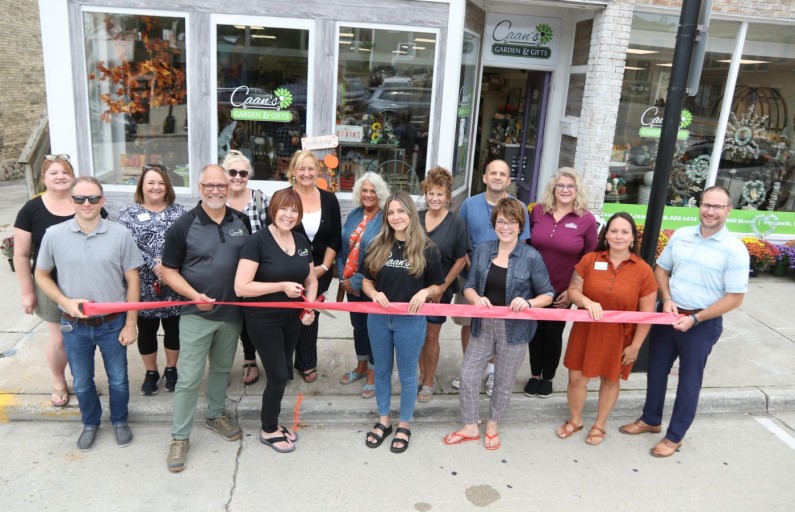 The Plymouth Chamber of Commerce held a Ribbon Cutting ceremony at Caan's Garden & Gifts on Wednesday, September 20, 2023. They were celebrating their grand opening in downtown Plymouth. Cutting the ribbon were owners Ruth and Kris Shepard, along with fellow Plymouth Chamber Members.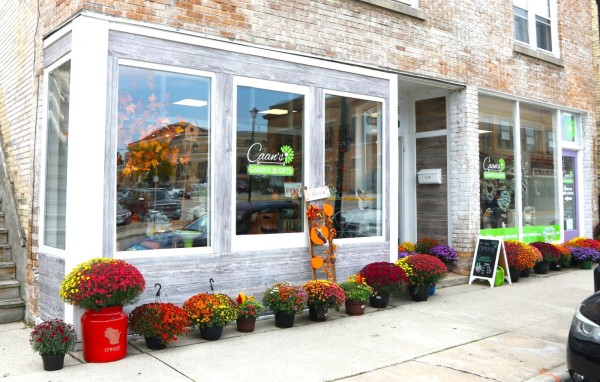 Caan's Garden & Gifts is the little sister shop of Caan Floral & Greenhouses in Sheboygan. They feature unique gifts, garden related décor, houseplants and plant related accessories, table-top fountains, windchimes and more.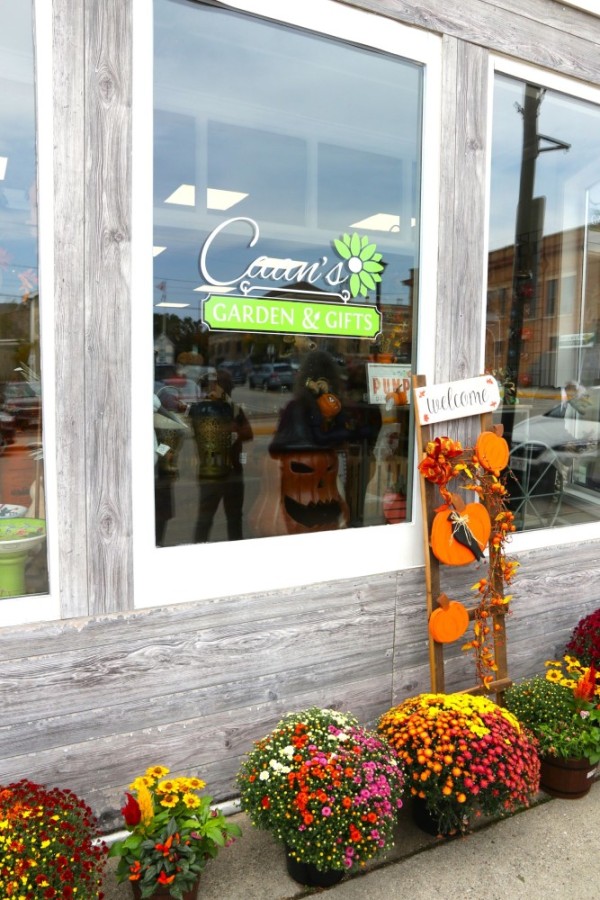 Caan's Garden & Gifts is located at 201 E Mill Street, Plymouth.
They can be contacted at 920-400-1415.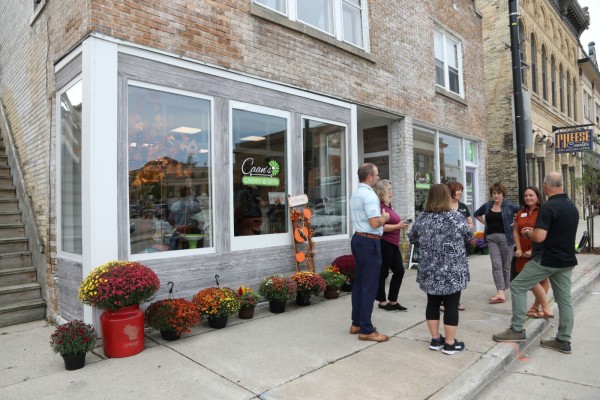 History of Caan's: It all started back in 1951 when Don and Donna Caan opened Don Caan's Flowers on 8th Street in Sheboygan. Don and Donna worked tirelessly building up a very successful florist business with many loyal customers throughout Sheboygan County. 1984 the business relocated to its current location on South 12th Street in Sheboygan and added a garden center. Don & Donna's son Tom purchased the business in 1993 as a second-generation owner. The business continued to grow under Tom's leadership and vision.
In 2013 the business was sold to Kris and Ruth Shepard, who relocated to the area from Illinois. Kris came with over 20 years' experience in the garden center industry. He understood and appreciated the hard work and respect that the Caan family had earned in the community over the last 60 years and plans to keep the successful history of Caan's going for many years to come.