Ribbon Cutting: Scooter's Coffee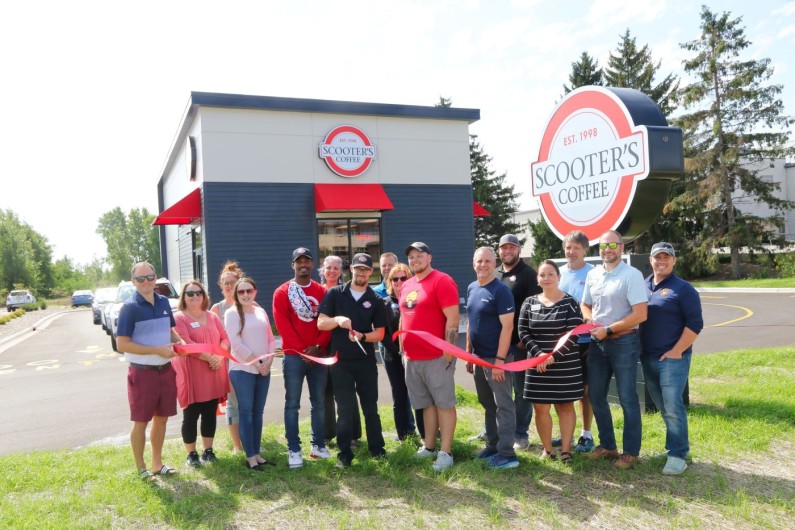 A Ribbon Cutting ceremony was held at Scooter's Coffee to celebrate their Grand Opening even on September 15th, 2023! Cutting the ribbon was Plymouth Scooter's location manager, along with Scooter's staff and fellow Plymouth Chamber Members!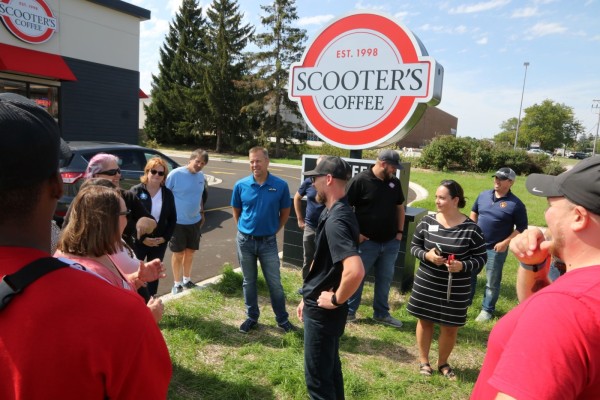 Scooter's Coffee, best known for its amazing fast drive-thru, specialty coffee, and baked-from scratch pastries, added a new location at 2725 Eastern Avenue in Plymouth. To scoot through even faster, Mobile Order Ahead is available. Ordering ahead allows customers to order their favorite drinks and food, pay ahead, and pick up quickly at the drive-thru window. The Scooter's Coffee app is available for download on the App Store or Google Play.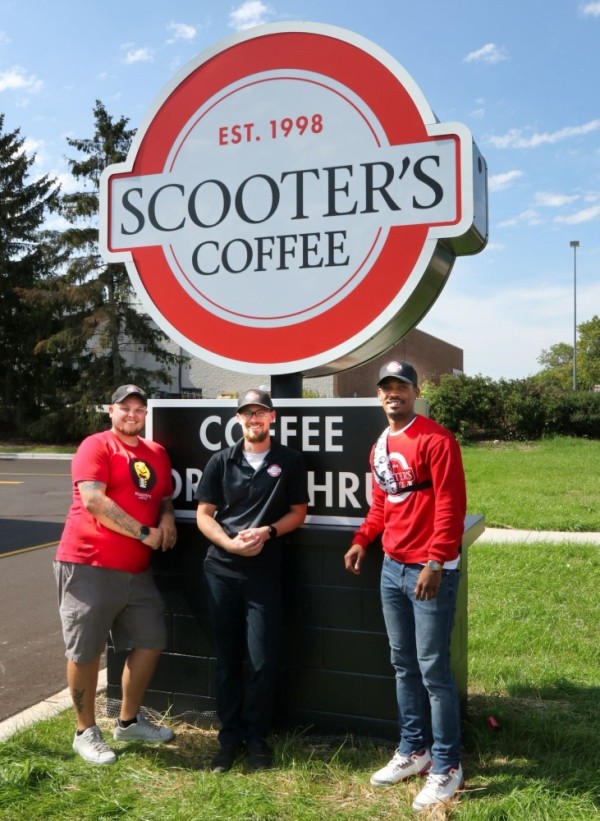 The drive-thru location is owned and operated by Brandon Vonnahme, David Pedelty & Troy Hart. Scooter's Coffee is a drive-thru franchise that has been serving world-class coffee for 25 years and has nearly 650 locations in 29 states across the nation. With commitments to build new stores in 30 states, the company plans to open many additional locations in 2023. Its signature drink is the Caramelicious®, and the menu features an array of specialty espresso beverages, energy infusions, hot and cold brewed coffee, fruit smoothies, baked-from-scratch pastries, and savory breakfast options.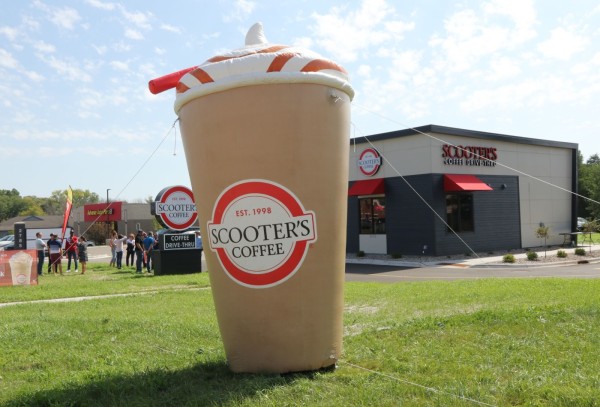 Connect with Scooter's Coffee via Facebook, Instagram or Twitter and share your favorite moments by tagging @scooterscoffee using the hashtag #BeAmazing.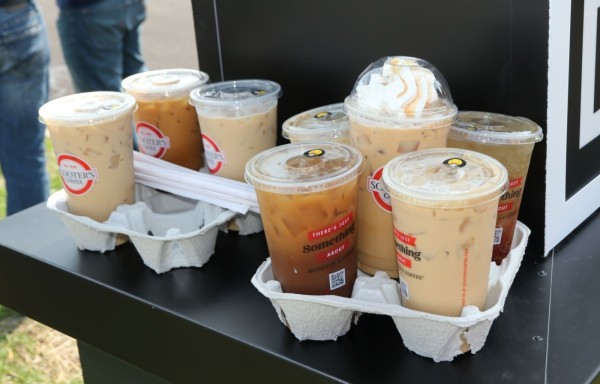 Scooter's Coffee is located at 2725 Eastern Avenue, Plymouth. Visit their website at www.scooterscoffee.com.
About Scooter's Coffee
Founded in 1998 by Don and Linda Eckles in Bellevue, Nebraska, Scooter's Coffee roasts only the finest coffee beans in the world at its headquarters in Omaha, Nebraska. In more than two decades of business, Scooter's Coffee's success is simple: stay committed to the original business principles and company's four core values, which are Integrity, Love, Humility and Courage. The Scooter's Coffee Brand Promise, often recited to franchisees, customers and employees is: "Amazing People, Amazing Drinks… Amazingly Fast!®" It represents the company's business origins from 1998 and reflects a steady commitment to providing an unforgettable experience to loyal and new customers.
Scooter's Coffee is at the dawn of a strategic growth phase in the Midwest and nationwide. The U.S. coffee market is an estimated $48 billion a year recession-resistant industry, and Scooter's Coffee is striving to become the #1 drive-thru coffee franchise in the nation. Visit ownascooters.com to learn more about the benefits of owning a franchise of a well-established company.
For more information, visit scooterscoffee.com, facebook.com/scooterscoffee, ownascooters.com or call 877-494-7004.