Tacos are for more than just Tuesdays in Plymouth!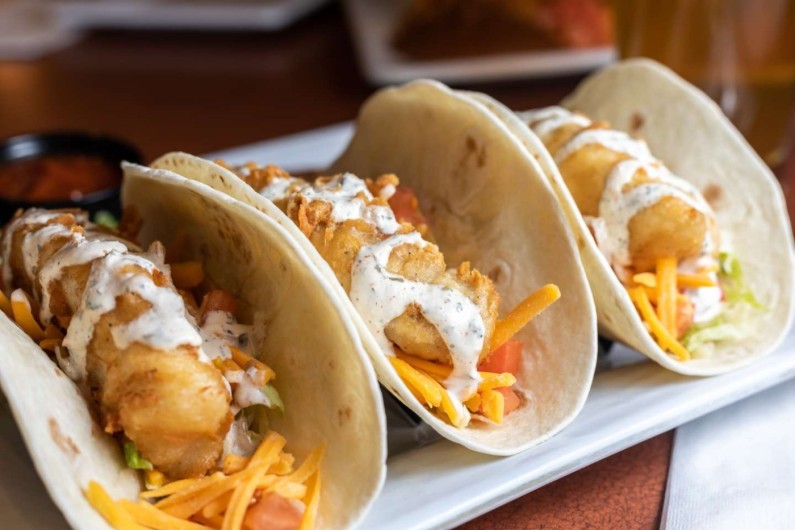 Do you have a craving for tacos and wonder where to get some of the best? Let us help you figure out all your options in Plymouth!
Pacifico Mexican Bar & Grill in downtown Plymouth, 506 E. Mill Street, gives you plenty of taco options! You can never go wrong with the fish tacos, which are filled with Mahi Mahi. The shrimp tacos are full of sauteed garlic shrimp. Are you looking for something lighter? Choose from the taco salad or fajita taco salad. If you are looking for great Mexican Street Tacos, look no further! And tacos are better with margaritas, and you'll find some of the best around right here! 506 E. Main Street, Plymouth. 920-449-5160.
Las Brisas is new to Plymouth but has been a staple in Sheboygan for a long time. They are located at 1414 Eastern Avenue. They offer individual tacos filled with your choice of steak, pork, chorizo, barbequed beef, trip, tongue, fish, or shrimp. Or, order the taco dinner and get 3 tacos along with rice and beans. 1414 Eastern Avenue, Plymouth. 920-400-1237.
Located at 18 W. Mill Street, Antoinette's Casual Dining might be more known for their wraps, pizzas, and pasta dishes, but they celebrate Thursdays with a special "South of the Border" Menu. Among their options are fish tacos, a combo plate, a taco salad, and of course a taco plate option with tacos filled with your favorite meat. 18 W. Mill Street, Plymouth. 920-892-2161.
Want a taco taste, but not hungry for actual tacos? Head to Deo's Pizzeria and Pub located downtown at 417 E. Mill Street. They have a popular Taco Pizza, featuring a traditional crust with taco sauce and refried bean base, and then topped with taco meat, black olives, onions, Colby jack cheese, lettuce, tomatoes, tortilla chips & sour cream. It comes in a small, medium, and large…but is there a reason you wouldn't just go for the large? 417 E. Mill Street, Plymouth. 920-892-8485.
Looking to switch up your taco? Lakehouse Bar and Grill in Crystal Lake is proud to be home of the famous tater tot bowls. You must try the taco tater tot bowl! Crispy delicious tater tots covered in taco meat, nacho cheese, green onion, tomato, jalapeno, and sour cream should hit the spot! W6547 Cty. Road C, Plymouth. (Crystal Lake) 920-893-2919.
Wherever you get your tacos from in the Plymouth area, make sure to share a photo of it and use #PlymouthWisconsin.
Stay awhile in Plymouth! Click here for lodging options in the area!