We had so much fun at the 7th Annual Cheese Capital Wine Walk!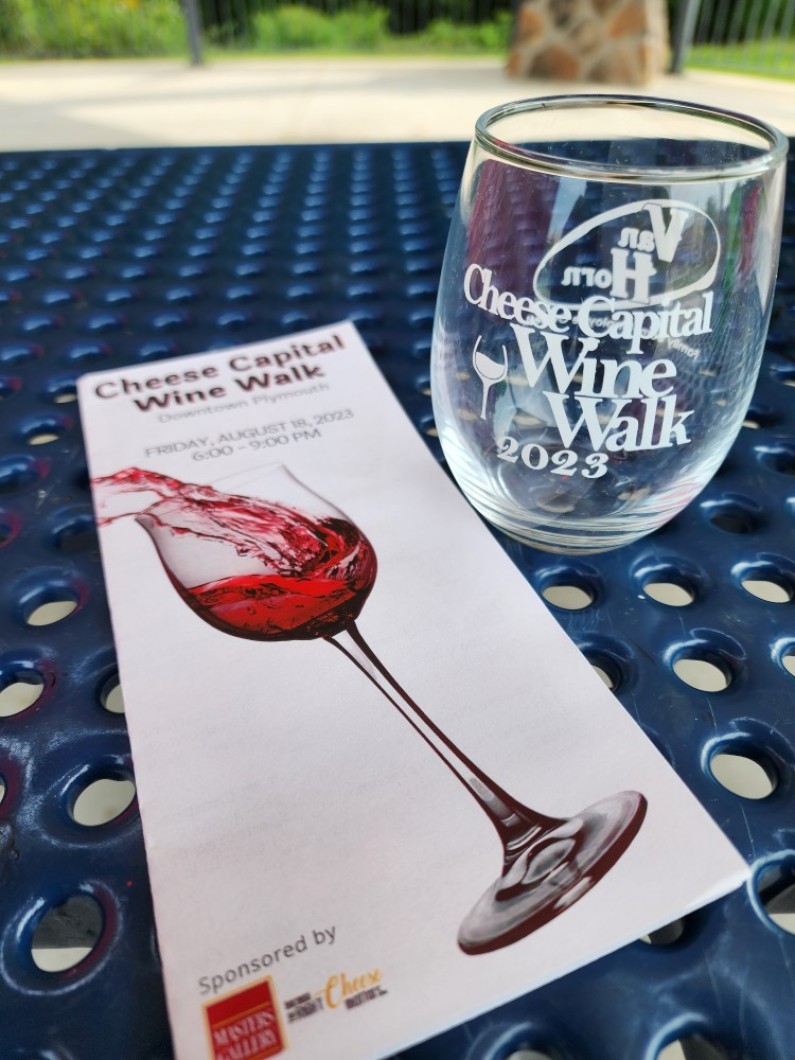 It's hard to believe that we have hosted the Cheese Capital Wine Walk for 7 years now! During this event, which happens annually during the 3rd Friday in August, 16 different downtown businesses transform into wine tasting rooms. The limited number of tickets available are done by pre-sale only. The night of the event, ticket purchases check in, where they receive their wine glass, wristband, and the map of the 16 locations that they can stop at.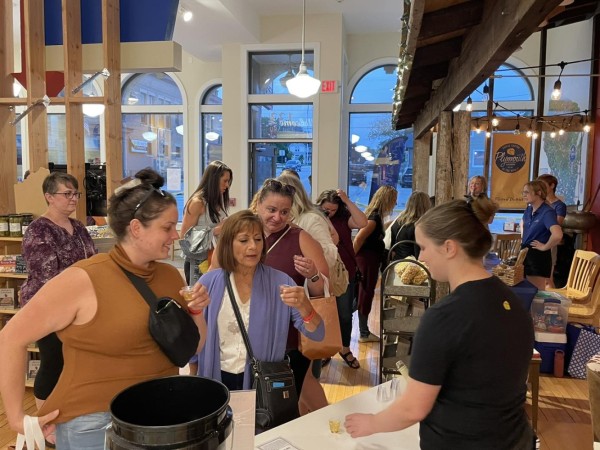 Each location has a different Wisconsin wine for participants to sample. Some locations have local cheese samples, others have nuts, pretzels, chocolate, or cookies. Retail locations are open for attendees to browse the goods and make purchases. Service locations get to explain what they do, and hand out information.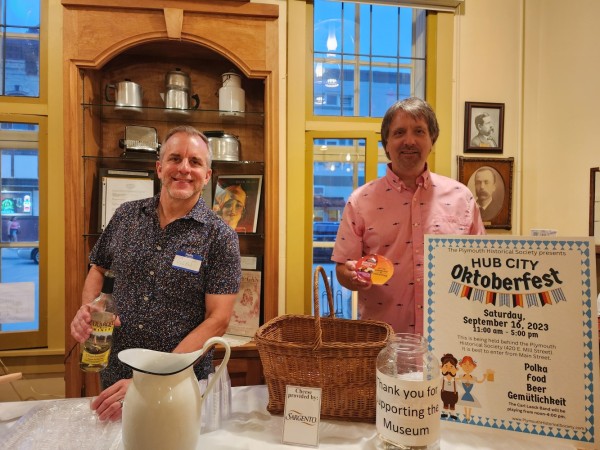 It's a fun night, for both the people attending, and for the wine locations! We love seeing groups of friends wearing their matching wine themed shirts laughing, shopping, and sampling wine. We hope that your group of friends can join us next year!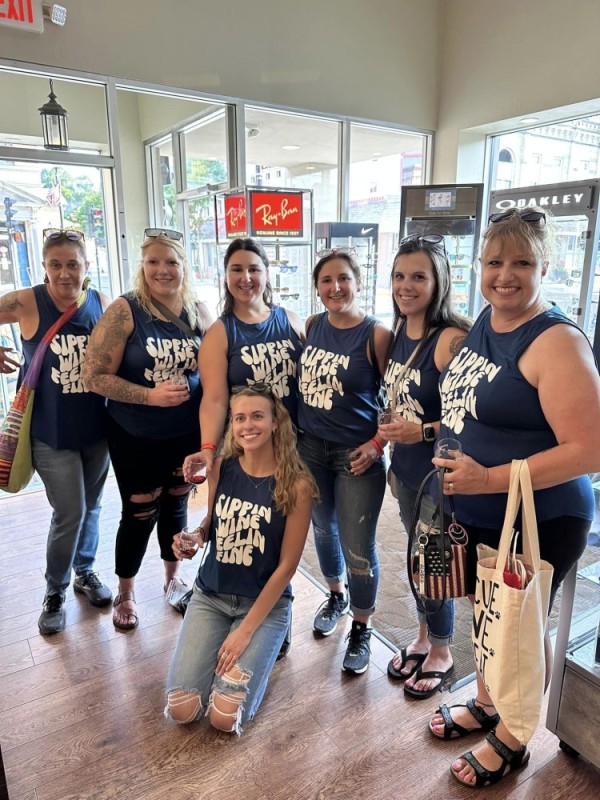 Events like these can't happen without the generous support of our local companies! Thank you Masters Gallery Foods for sponsoring our event. Thank you, Van Horn Automotive Group, for sponsoring our wine glass. And thank you to our wine stop location sponsors: TDS Telecom, Vintage Elkhart Lake, Waldo State Bank, Moxie, Fallooza Festival, Meinhardt Orthodontics, and Nesemann's Diamond Center. Cheese samples generously donated by Sargento, Masters Gallery Foods, and Sartori. Wine expertise provided by Vintage Elkhart Lake. Musical entertainment performed by Pete Scheuerman.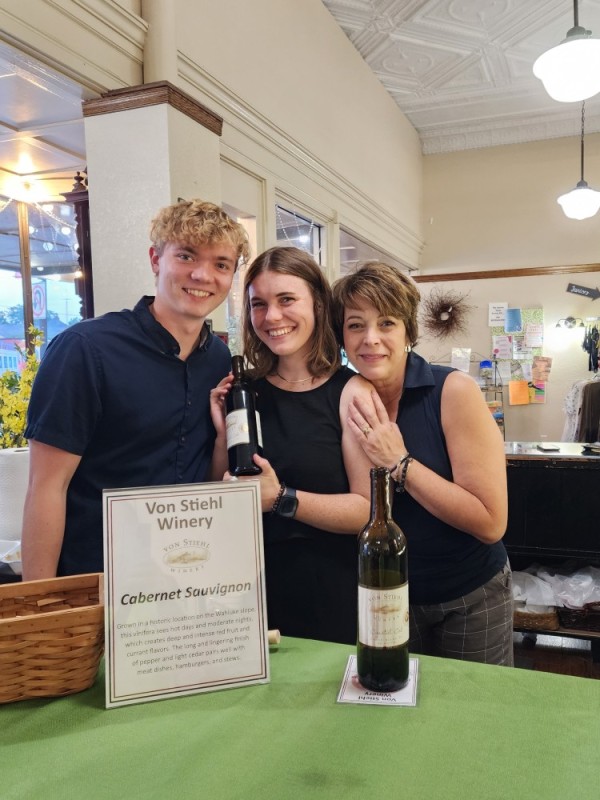 Stay awhile in Plymouth!